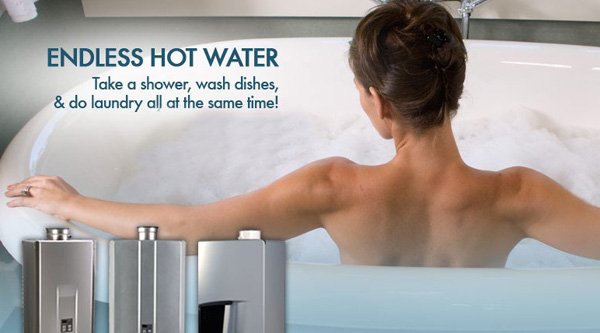 Water Heater Options
From standard tank water heaters to On-Demand tankless water heaters, Edwards Plumbing and Heating has the water heater for you.
Electric Water Heaters
Gas Water Heaters
Tankless Water Heaters
Water Heater Repair
The thoughts of needing a new water heater, or a water heater repair, can fill some homeowners with dread. It doesn't need to be this way. We at Edwards Plumbing and Heating can take care of any issue that you may have with your water heater. It doesn't matter the make, model or age of your water heater, our trained technicians can either correct the problem or if necessary, replace your water heater altogether. If a new water heater is needed, our staff has the knowledge and experience to help you choose one that will most suit your needs.